It's Farmer's market season here in the Flathead Valley
Farmers markets play a very valuable role here in the Flathead Valley and promote healthy communities. Where shoppers get to meet some of the local farmers and enjoy the freshness and taste of locally grown foods, and vendors capture more of the value of their products from direct sales to their customers, money is circulated through the local economy. As compared to many other Farmer's markets and agricultural communities here in the US, ours is smaller than many of them but definitely do not lack on freshness or flavor.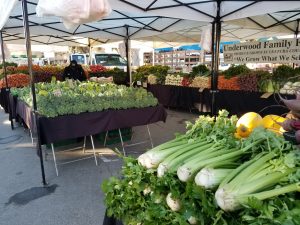 For the freshest foods in N.W. Montana that you can get your hands on, below is a list of our Flathead Valley's Farmer's Markets.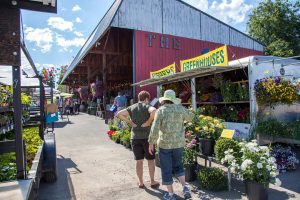 Whitefish Downtown Farmers Market
Central Avenue at Depot Park
Whitefish, Montana
Every Tuesday from 5:00 - 7:30 p.m., from May 28 through September 24
Phone# 406-407-5272
Columbia Falls Farmers Market
925 4th Ave. West
Columbia Falls Montana
Every Thursday from 5:00 PM-7:30 PM May to September
Kalispell Farmers Market
Flathead Valley Community College
Every Saturday 9am-12:30pm
May 4 – Oct 12, 2019
Oct 19 – Indoor at the County Fairgrounds
Phone# 406-881-4078
Bigfork Farmers Market
439 Grand Avenue # 213
Bigfork, MT  59911
Every Wednesday
Spring & Fall 3:00 - 6:00
Summer 3:00 - 7:00
Phone# 406-249-4698